Glen Rock Jewish Center holds vigil for Pittsburgh victims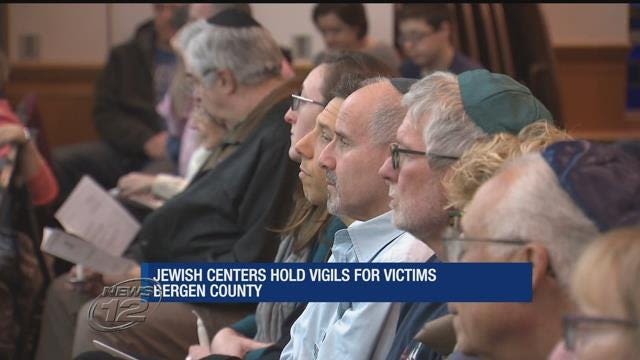 A vigil was held Sunday night at the Glen Rock Jewish Center to pray for the victims of Saturday's mass shooting in Pittsburgh.
Even though Rabbi Jennifer Schlosberg says her synagogue doesn't have a direct connection to any of the victims, she knew she had to do something.
"I'm Jewish and they're Jewish. That's connection enough for me," she says.
The candlelight vigil gathered people together to pray and sing for the victims.
Police were on the scene to make sure the building was safe and secure.
Members of the Jewish Community Center in Paramus also came together to honor the Pittsburgh victims on Sunday.
Rabbi Arthur Weiner says they are searching for a balance when it comes to security.

"We don't want to turn our community into armed camps, but like religious institutions throughout the nation, we are struggling to find the right balance between security and openness," he says.
Both Jewish centers say they are constantly updating and reviewing their security measures.