East Orange police make record-breaking pot bust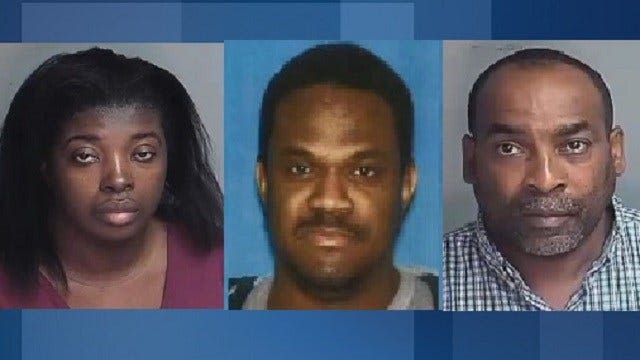 East Orange police say they have made a record-breaking marijuana bust.
Authorities said more than 1,400 marijuana plants were found Thursday in a four-car garage at a single-family home near Springdale Avenue.
"The East Orange Police Department recovered and seized 1,470 marijuana plants in a four-car garage in a single-family home not far from Soverel Park,"  East Orange Mayor Lester Taylor said during a press conference Monday.
Authorities believe the entire pot production has an estimated street value of $2.95 million.
Sherline Dare, 37, was taken into custody, arrested and charged with distribution, maintaining and possession of a controlled dangerous substance, as well as other charges. She faces up to 25 years in prison.
Police said they're searching for her husband, 41-year-old Densley Lawrence. He faces the same charges.
A third person, 56-year-old Gregory Rutty, who was found in his truck parked on the street in front of the home, was also arrested and charged. He has been released on bond.
Anyone with information on Lawrence's whereabouts is asked to contact the East Orange Police Department at 973-266-5000.