Teacher's first aid training helps save the life of a student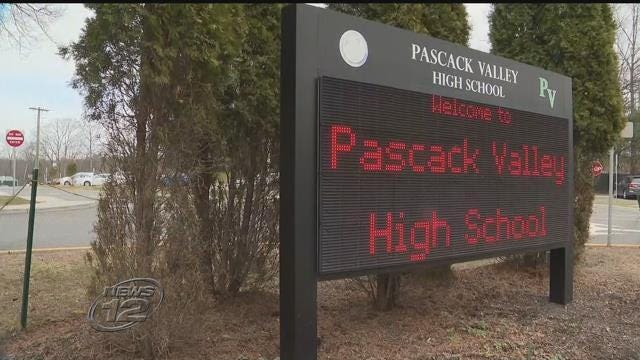 A teacher at Pascack Valley High School saved a student's life earlier this month thanks to training she was required to get as a teacher.
Teacher Julianne Downes says that she just did what anyone would have done when a student in her culinary arts class began choking on the class project – chicken parm.
"You just do it…This is how I'm programmed, at least. You see it and do it and you don't think about it," Downes says.
She says that she started to give the student the Heimlich maneuver and was able to dislodge the food stuck in the student's throat. The student's family did not want him identified, but he is said to be doing fine.
Downes is certified in the Heimlich maneuver and other life-saving skills as part of a requirement to teach at Pascack Valley. It is the first school district in New Jersey to require students and teachers to be certified in CPR.
"What we do in our district is we do teach all our students and our staff – faculty and support staff - CPR and AED training," says Paul Zeller, director of technology and communications at the school.
The certification is given to the high school's 2,000 students and 300 staff members. The CPR certification requirement is part of a larger heart-saver program which also includes lessons in using an emergency defibrillator. The district has also added voluntary courses on bleeding control.
"Once you have it, you own that information, and you could save a life. So why would you not spend the time?" asks Downes.
The training has paid off several times. Last spring, a school resource officer at the school used the Heimlich to save a girl who was choking on a French fry.
"The reality is we are teaching people life skills. There are many situations where people need help and our feeling is, if we can give to them one more tool to help someone else, then we are on our way to achieving our mission," says Zeller.
CPR certification is part of the freshman and junior year health class curriculum in the district. Faculty and staff train every two years. The physical education teachers are trained as certified instructors.