High school students create shelter out of container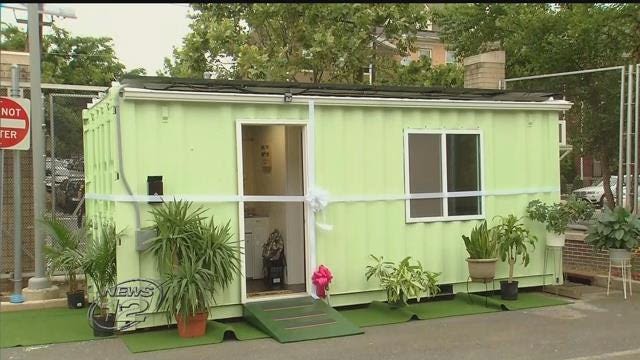 A group of Newark high school students have a solution for those who need temporary housing after a natural disaster.
The students officially unveiled "Help in a Hurry" Friday. The shelter is a transformed shipping container designed to be a self-contained home that helps inhabitants survive off the grid.
"Our work is truly satisfying," says Central High School senior Joseph Marshall. "Just three years ago, this was an icky container and now it's a home."
The container includes plumbing, heating and cooling, and emergency food supplies.
Two Central High School students and two 2016 graduates worked on the project as part of a class where students learn real-world engineering and construction skills.