Got a problem? You should Turn to Tara. Here's how.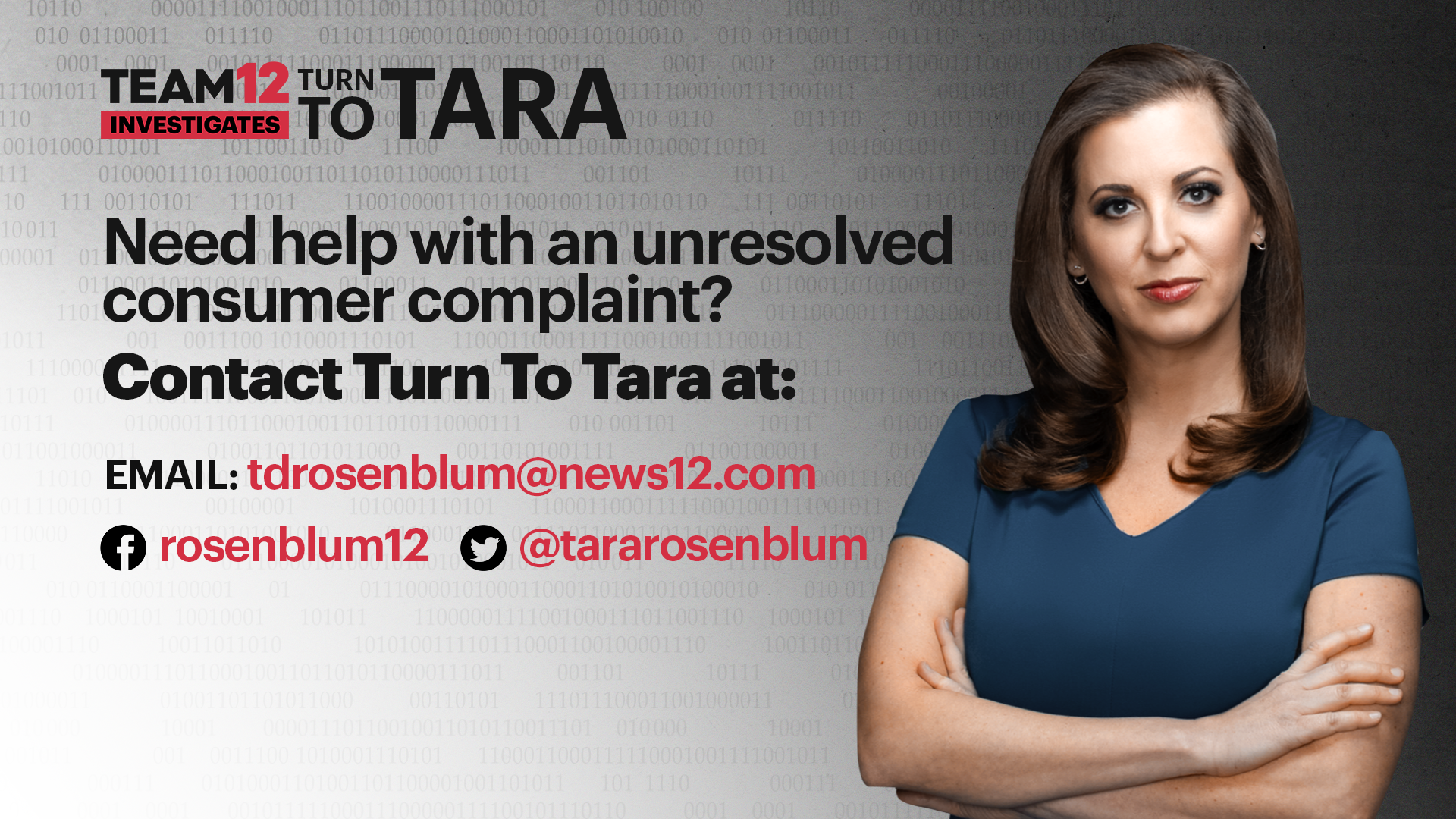 Few people know the tri-state and the people who run it like the News 12 network's senior investigative reporter and 56-time Emmy winner, Tara Rosenblum.
Her special projects unit 'Turn To Tara' was  created to expose fraud, reveal corruption and dive deeper into the heart of the political/social/environmental stories that matter to YOU most. 
Tara has your back and wants to hear from you.