Drive-thru testing facility for coronavirus set up in Secaucus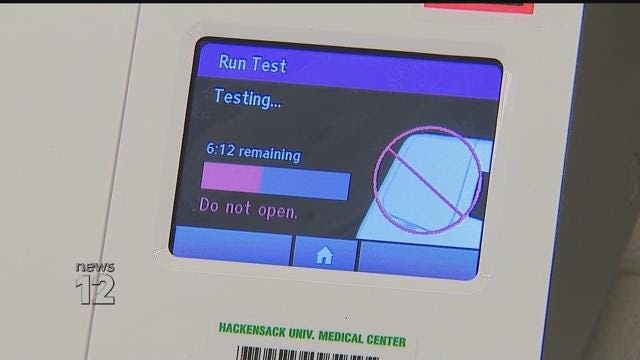 A drive-thru coronavirus testing facility has been set up in Secaucus.
Riverside Medical Group screening potential patients in need of testing over the phone. They will be directed to the drive-thru if they qualify for testing.
PHOTOS: The impact of coronavirus around the world
Results can come back within three to five days.
"It prevents us from closing across the state and being able to be on the front line of Covid-19, as well as continue to take care of patients for all their other illnesses," says Riverside Medical Group Chief Executive Officer Iyad Baker.
Other hospitals are setting up emergency room auxiliary locations.
"Patients coming in are being screened by our triage nurse and sent to the auxiliary site on an as needed basis," says Timothy O'Brien, the COO of Hackensack Meridian Health Mountainside.
The drive-thru testing in Secaucus goes through insurance. People without insurance can pay out of pocket, depending on what testing they need.