Company's planned release of 3-D gun blueprint worries some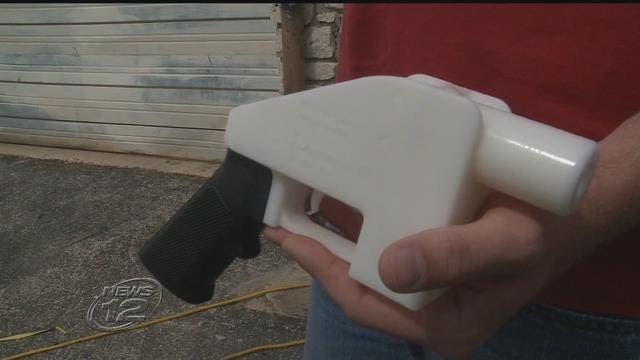 Several state leaders and gun control advocates have expressed concern over a company's planned public release of a blueprint for 3-D firearms.
Texas-based Defense Distributed announced on its website that Aug. 1 is the when "the age of the downloadable gun formally begins." The company says that it plans to release the instructions to the general public.
But the announcement has concerned some, including New Jersey Attorney General Gurbir Grewal, who is threatening to take legal action against the company if it releases the blueprints. Grewal says that the plans could be used to create "assault weapons that are illegal" in New Jersey.
Brett Sabo, of the gun control group Moms Demand Action, says that 3-D printed guns could mean a new day of untraceable firearms.
"It's very scary that this self-proclaimed anarchist is going to stir everybody up," Sabo says.
Sabo says that the plastic guns mean that they would be undetectable to metal detectors.
But pro-gun advocates say that the concerns are unwarranted. Middlebrook Firearms owner Art Ceccato says that he believes that New Jersey lawmakers are just trying to disarm state citizens.
"After 30 years in law enforcement we don't come up against legal guns. We come up against illegal guns and I personally think if you're smart enough to make a firearm with a 3-D printer, you're smart enough to obtain one surreptitiously," he says.
A coalition of gun control groups has filed an appeal to block the release of the blueprints.