Guide: Everything you need to know before you head to the Thanksgiving Day Parade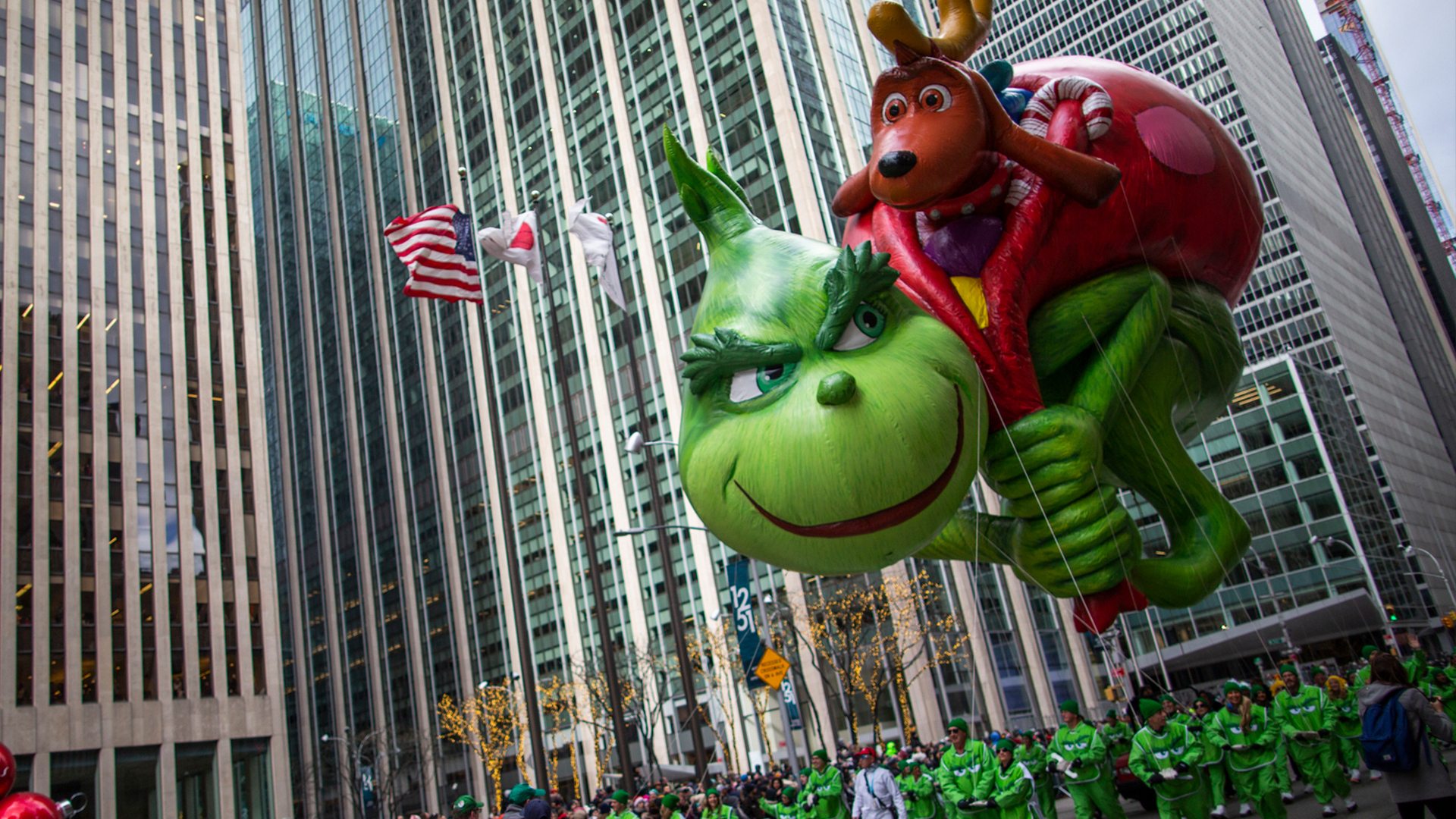 The classic New York City celebration, features balloons, fantasy floats, performances and celebrity appearances.
Below is everything you need to know before you head to the parade:
THE ROUTE
The parade will begin at Central Park West and West 77th Street at 8:30 a.m., head down its traditional 2.5 mile route from Central Park West to Columbus Circle and turn onto Central Park South to Sixth Avenue. From there the procession will move south on Sixth Avenue from West 59th Street to West 34th Street, ending in front of the Macy's flagship store in Herald Square.
Click here for a full map of the route
. 
WHERE TO WATCH
Central Park West: Early risers arrive starting at 6 a.m. on the west side of Central Park West from West 75th to West 61st streets. Great views can be found along this stretch. Please note: No public viewing on Central Park West between West 59th and West 60th streets.
6th Avenue: Great views from West 59th to West 38th streets!
AREAS TO AVOID
If you plan to go - organizers say to avoid the following areas:
There's no, or limited, public viewing at kickoff on West 77th Street and Central Park West at 9 a.m.
Columbus Circle: No public viewing here.
Avoid watching on 6th Avenue between West 34th and West 38th streets, and on West 34th Street between 6th and 7th avenues. The national television broadcast limits viewing here.
Also remember, Macy's limited grandstand tickets are not for sale to the general public.
No public viewing or press access in the telecast area on 6th Avenue from West 34th to West 38th streets, and on West 34th Street between Broadway and 7th Avenue. Limited public viewing on the south side of West 34th Street between Broadway and 7th Avenue.
PARADE WEATHER
Storm Watch Meteorologist Julian Seawright says if you are planning on heading to the parade early, make sure to bundle up - glove, hats, scarf - the works! It won't be as cold by the time the parade ends, but still chilly to start your Thanksgiving.
Take a look at the holiday forecast below from Storm Watch Team Meteorologist Alex Calamia:
Click here
for a look at the New York City forecast!
HOTELS
Want to watch the parade from a hotel?
Click here for a list of hotels
that are directly along the parade route, with each offering different room categories and parade-viewing options as well as special packages based on availability.
HOW TO GET THERE
On Thanksgiving Day, New York City subways and buses will operate on a Sunday schedule and the Staten Island Railway will operate on a Saturday schedule. 
Metro-North is operating a special schedule with extra service before and after the parade. The Hudson Rail Link buses at Spuyten Duyvil and Riverdale do not operate, nor do the ferries between Ossining-Haverstraw ad Beacon-Newburgh. 
The LIRR and Metro-North's West of Hudson service will operate on a weekend/holiday schedule with extra service before and after the parade.
There are many bus routes that either do not operate on Sundays or do not run on part of the route at certain hours. Customers traveling on Thanksgiving Day should check Sunday schedules, lines and routes.   
BALLOON INFLATION
On Wednesday, the day before Thanksgiving, Macy's famed balloon inflation event prepares the giant character helium balloon stars and novelty and heritage inflatables for their Thanksgiving Day flights.
Click here
for the inflation map.
THE BALLOONS
New giants joining the line-up this year include Beagle Scout Snoopy, Blue Cat & Chugs, Kung Fu Panda's Po, Leo, Monkey D. Luffy, The Pillsbury Doughboy, and Uncle Dan.
Click here for the full lineup of balloons
.
THE FLOATS
This Turkey Day, new floating wonders will debut during the parade.
Each year a new set of floats is conceived and crafted by the artisans of Macy's Parade Studio, a design and production facility that includes carpenters, engineers, electricians, painters, animators, balloon technicians, sculptors, metal fabricators, scenic and costume designers. While they are built for entertainment, they are also a showcase of creative design, engineering, and skillful construction.  
This year's six new floating wonders include Camp Snoopy, Good Burger Mobile, Igniting Memories, Mutant Mayhem, Palace Of Sweets, and The Deliciously Delectable World of Wonka.
THE LINEUP
Oscar, Emmy and Grammy Award winner Cher will headline the parade this year. Other performers include - Alex Smith, Amanda Shaw, Ashley Park, Bell Biv DeVoe, Brandy , Chicago, David Foster & Katharine McPhee , Drew Holcomb & The Neighbors, ENHYPEN, En Vogue, Jabari Banks , Jessie James Decker, Jon Batiste, Manuel Turizo, Miss America Grace Stanke , Paul Russell and Pentatonix.
And of course - the most important person at the parade will be Santa!
PARADE 101