Future seems uncertain for Trump's acting attorney general
Posted:
Updated: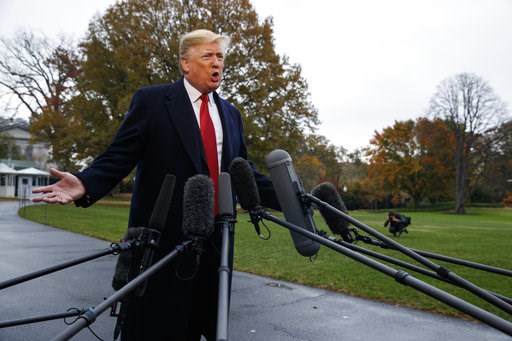 (AP Photo/Evan Vucci). President Donald Trump talks with reporters before departing for France on the South Lawn of the White House, Friday, Nov. 9, 2018, in Washington.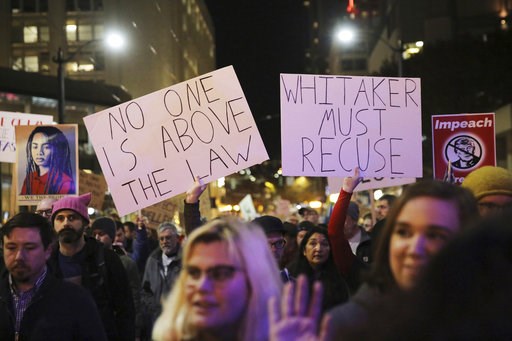 (Genna Martin/seattlepi.com via AP). Protesters march from Cal Anderson Park to the Federal Building downtown in Seattle, in support of special counsel Robert Mueller and against President Donald Trump's appointment this week of acting Attorney General...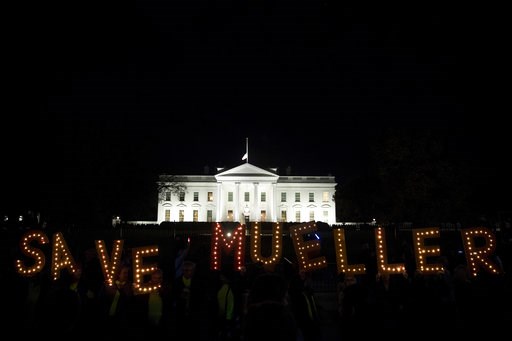 (AP Photo/Andrew Harnik). Protesters gather in front of the White House in Washington, Thursday, Nov. 8, 2018, as part of a nationwide "Protect Mueller" campaign demanding that Acting U.S. Attorney General Matthew Whitaker recuse himself from overseein...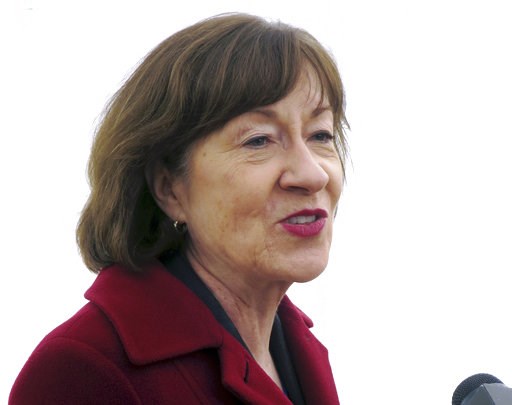 (AP Photo/David Sharp). Sen. Susan Collins speaks to the media outside Bath Iron works, where she spoke during a ceremony marking construction of a new warship, Friday, Nov. 9, 2018, in Brunswick, Maine.