French military parades for Bastille Day, gets budget boost
Posted:
Updated: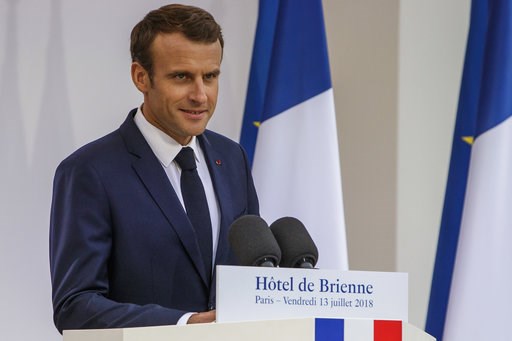 (Christophe Petit Tesson/Pool Photo via AP). rance's President Emmanuel Macron delivers a speech after signing the armed forces annual law budget, at the Hotel de Brienne, in Paris, France, Friday, July 13, 2018. .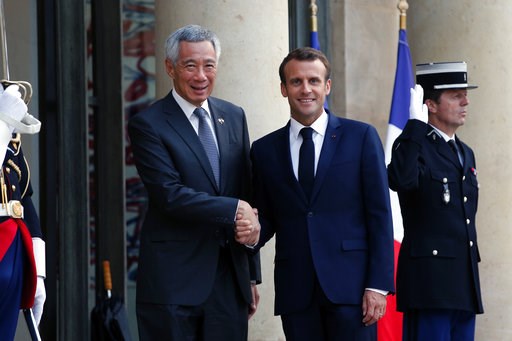 (AP Photo/Thibault Camus). France's President Emmanuel Macron, right, shakes hand with Singapore Prime Minister Lee Hsien Loong, prior to a State dinner, at the Elysee Palace, in Paris, Friday, July 13, 2018.