Awkward timing for Russia probe indictments
Posted:
Updated: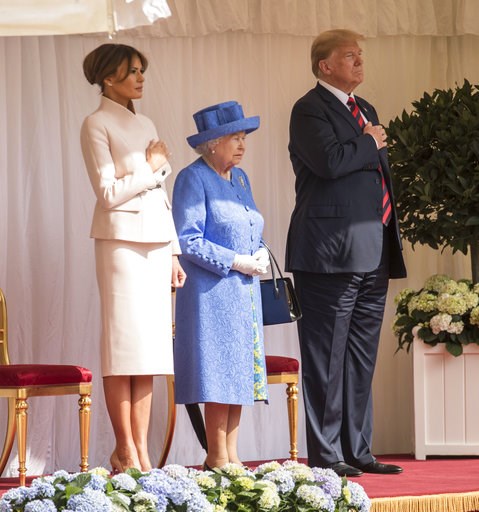 (Richard Pohle/Pool Photo via AP). Britain's Queen Elizabeth II, centre stands with US President Donald Trump and first lady Melania on the dias in the Quadrangle as they listen to the US national anthem, during a ceremonial welcome at Windsor Castle, ...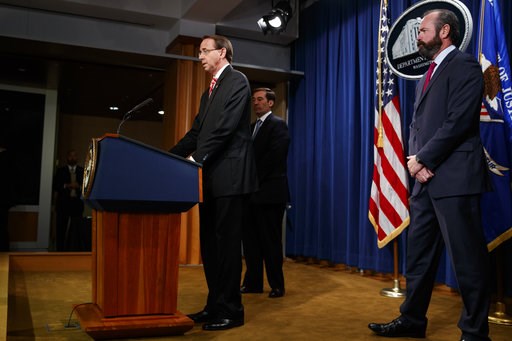 (AP Photo/Evan Vucci). Deputy Attorney General Rod Rosenstein speaks at a news conference at the Department of Justice, Friday, July 13, 2018, in Washington. From left, Assistant Attorney General John Demers, Rosenstein, and Acting Principal Associate ...